Rose Mcgowan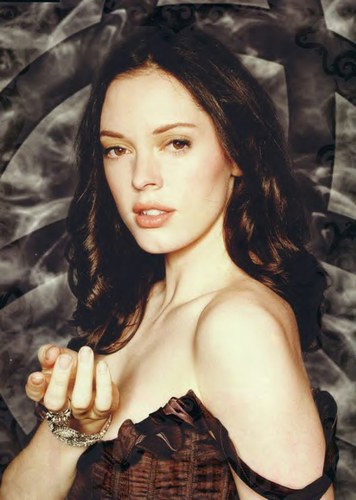 Rose Arianna McGowan (born September 5, 1973) is an Italian American actress and singer. She is known for her role as Paige Matthews in The WB Television Network supernatural drama series Charmed. She played Ann-Margret alongside Jonathan Rhys Meyers as Elvis Presley in the CBS mini-series Elvis. In 2008, she was guest programmer and co-host of TCM's film-series program, The Essentials.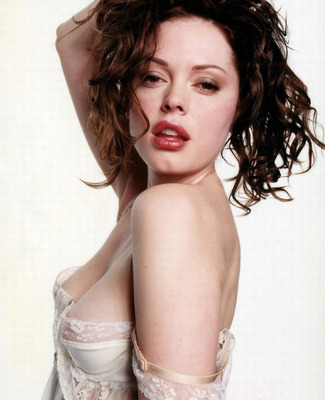 She made her film debut in the 1992 comedy Encino Man, where she played a small role. Her performance as Amy Blue in the 1995 dark comedy film The Doom Generation brought her to a wider attention, and received an Independent Spirit Award nomination. McGowan then appeared in the 1996 hit horror film Scream and starred alongside Ben Affleck in the 1997 coming-of-age feature Going All the Way. Later, she appeared in several Hollywood films, including Devil In The Flesh (1998), Jawbreaker (1999), Ready to Rumble (2000), Monkeybone (2001) and The Black Dahlia (2006). In 2007, she was cast in the double-feature film directed by Robert Rodriguez and Quentin Tarantino Grindhouse. She also portrayed the character Grace in the crime thriller film Fifty Dead Men Walking (2008).
In 1996, McGowan was the cover model for the Henry Mancini tribute album Shots in the Dark, and was the face of American clothing company Bebe from 1998 to 1999. She has also appeared on numerous magazine covers, including Seventeen, Interview, Maxim, GQ, Entertainment Weekly and Rolling Stone. She has also frequently been featured on Maxim, FHM and Stuff magazine's sexiest women lists.
McGowan, the second-oldest of six children (plus two half-siblings), was born in Florence, Italy, the daughter of Terri, an American writer of French descent, and Daniel McGowan, an artist of Irish descent. Daniel McGowan ran an Italian chapter of the Children of God to which both he and his wife held membership until 1978. McGowan spent her early childhood amid the group's communes, often traveling Europe with her parents.Through her father's art contacts in Italy, McGowan became a child model and appeared in Vogue Bambini and various other Italian magazines. Her parents returned to the United States when she was 10, when they divorced. She subsequently relocated to Oregon and then to Gig Harbor, Washington, where she also met childhood friend Rey-Phillip Santos. McGowan did not speak English until she moved to the U.S.
McGowan's formative years were spent with her father in Seattle, Washington, attending Roosevelt High School and Nova Alternative High School. At the age of 15, she officially emancipated herself from her parents.[5] McGowan pursued a career in the film industry during her late teens while enrolled in a beauty school as a back-up.
McGowan made her first appearance in a Hollywood film with a bit role in the 1992 Pauly Shore comedy Encino Man. Her role in the 1995 dark comedy The Doom Generation brought her to the attention of film critics, and she received a nomination for "Best Debut Performance" at the 1996 Independent Spirit Awards. McGowan was subsequently cast in a supporting role in the 1996 hit horror film Scream. She was the cover model for the Henry Mancini tribute album Shots in the Dark, which was released in 1996. She became the face of American clothing company Bebe from 1998 to 1999.